Recreation Department
The Sandy Pines Recreation Team operates our Recreation Station, Happy Shack Snack Stand, Game Room, Pools, Ropes Course, and our all big summer activities, holiday tournaments, events. Most of our Recreation Staff are high school and college students.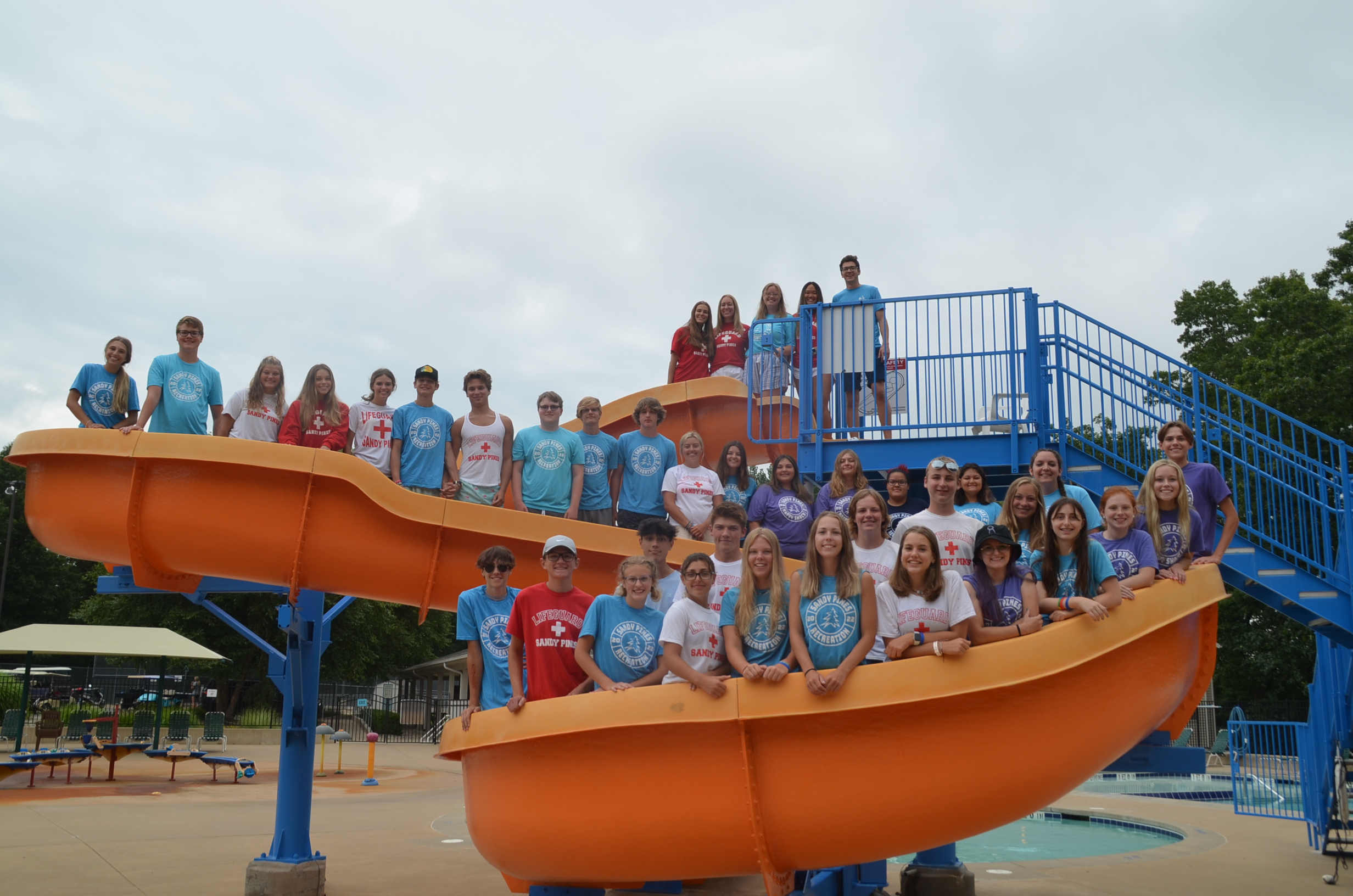 Rec Dept. Staff
This is why we typically open for Memorial Weekend, then close the Pools and Ropes Course until school is out and then reopen for the summer season. This is also why we close the Pools and Ropes Course near the end of August when schools starts again but then open for the last hurrah on Labor Day Weekend.
Rental Equipment
At the Recreation Office, located at the end of the building by the Waterpark, we offer sports rental equipment for all park users. To rent, you need $1 and a Sandy Pines card (golf cart license or gate card).
We offer equipment for the following activities: shuffleboard, basketball, football, soccer, tennis, pickleball, volleyball, baseball, disc golf, bocce ball, horseshoe, gaga ball, human foosball, and fishing.