Maintenance Department
The maintenance department at Sandy Pines Resort & Campground is responsible for trailer winterizing, holding tank pump out service, as well as many other services.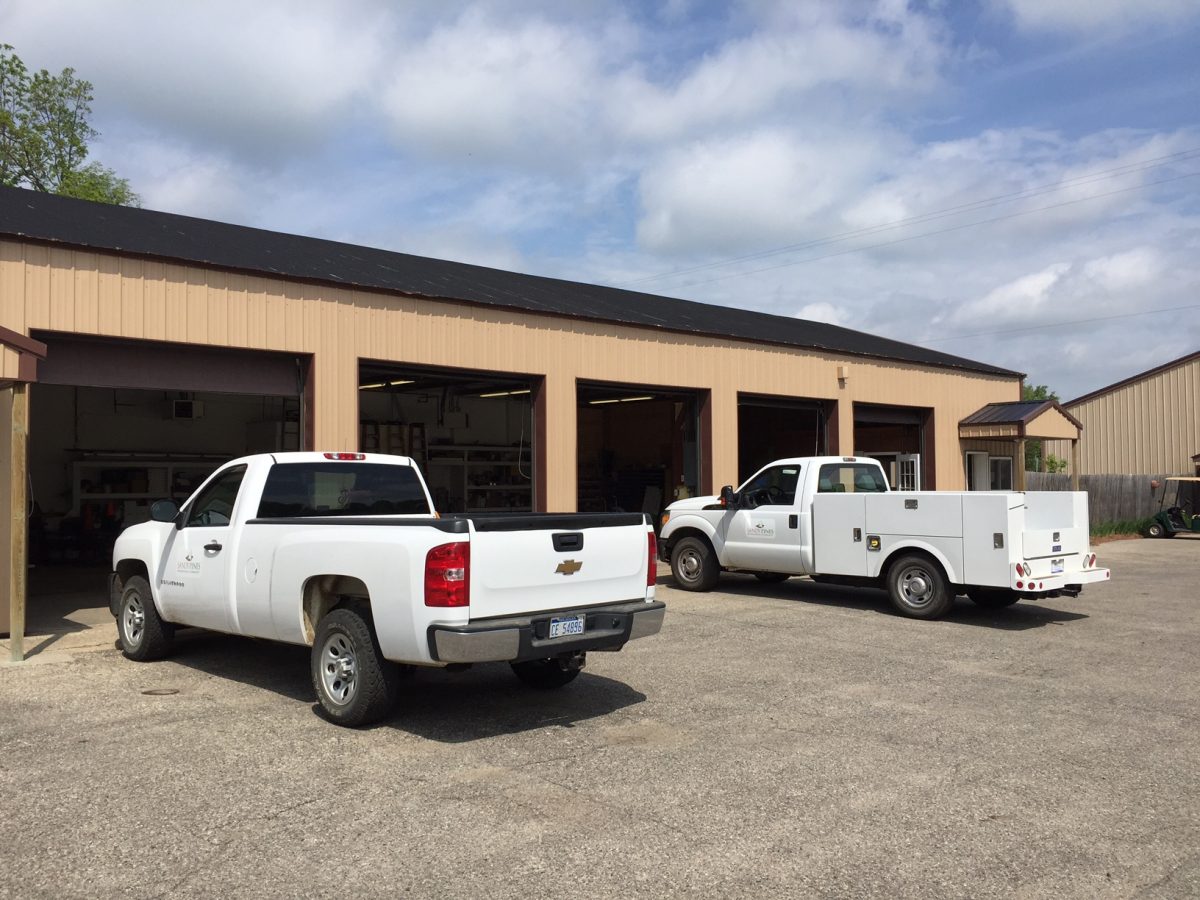 Water shut-off / turn-on
Water will be turned on annually on the Monday nearest April 15th and turned off annually on the Monday nearest October 15th depending on how the calendar falls and weather conditions. If freezing temperatures are present, water turn on and shut dates will be adjusted for safety.
Mark your water supply hose at the riser with your site number so you know to reconnect the correct hose each spring. A permanent marker or paint pen works best. Having your site number on your water supply hose and faucet also helps our maintenance staff should they need to replace or repair your water riser. There have been times when a neighbor has mistakenly turned the wrong water faucet on or off.
Tree removal
Tree removal on your site or in the green area must be approved by the Park Inspector. Please contact the inspector at 616.896.7286 for a permit.
Compactors
Compactors are not for large items or leaves. Use the Phase 7 compactor only for large items and the leaf dump for leaves and tree branches, both are located across from the Public Safety Office. Please help keep the area around the compactors free of trash and other items.
Recycling
Recycling Center Bins on are onsite from Memorial through Labor Day weekend and are located at the Recycling Center across from the Main Gate Entrance. We accept most standard co-mingled recyclables such as cardboard, paper, plastic, and glass. Please be sure to check the list posted on the recycle bins for the items we do and don't accept.
Leaves and brush
A leaf/brush dump is located across the street from the Public Safety Office. Members may take loose or paper bagged leaves and brush only to this area. NO PLASTIC. Leaves and brush may not be put in or around the dumpsters. Maintenance will pick up leaves along the road in PAPER bags only. Brush must be stacked neatly with the ends toward the road.