Camping at Sandy Pines
Bring your own shelter, or cozy up in one of our cabins or rental trailers. Camping Reservations for 2024 are NOW OPEN!
Camping reservations for the 2025 season will open Monday, October 7th, 2024 at 1 pm!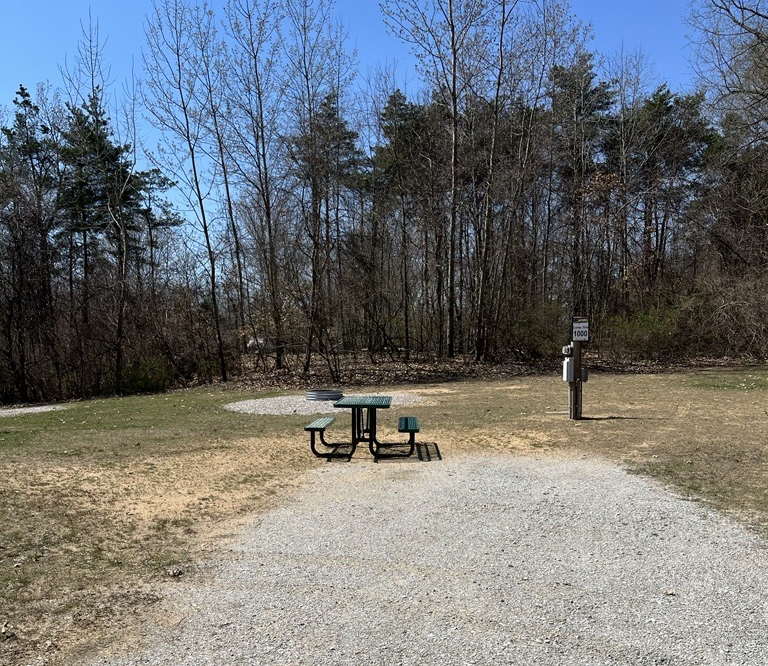 Camping
Experience a radically different way to camp with your camper or tent. Clean, level sites all with water and electric make it easy to relax!
With tons of activities and amenities, there's something for the entire family. Want to stay for the entire season? Seasonal Camp Sites are also available and include all the perks of a park membership for the entire season.
$70.00/night Sunday – Thursday
$80.00/night Friday – Saturday
Cabins
Try out the "tiny home" craze in our small rental cabins. Rustic, yes, yet equipped with power, air conditioning, and a mini-refrigerator…but you DO need to take the "path to the bath".
Bring your own bedding but leave Fido at home – no pets or smoking is allowed in the cabins. The cabins sleep 6 with one full size bed and 2 sets of twin size bunk beds.
$115.00/night Sunday – Thursday
$130.00/night Friday – Saturday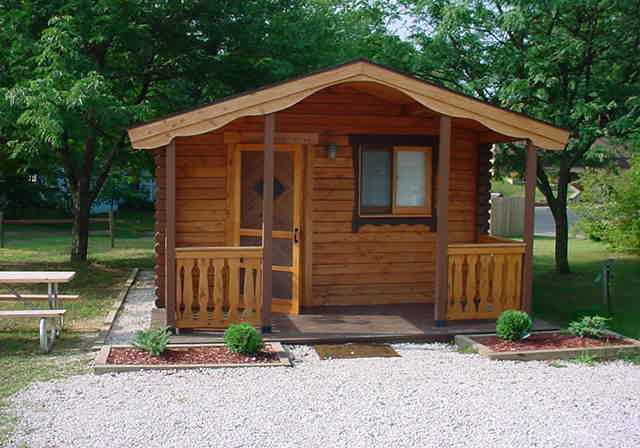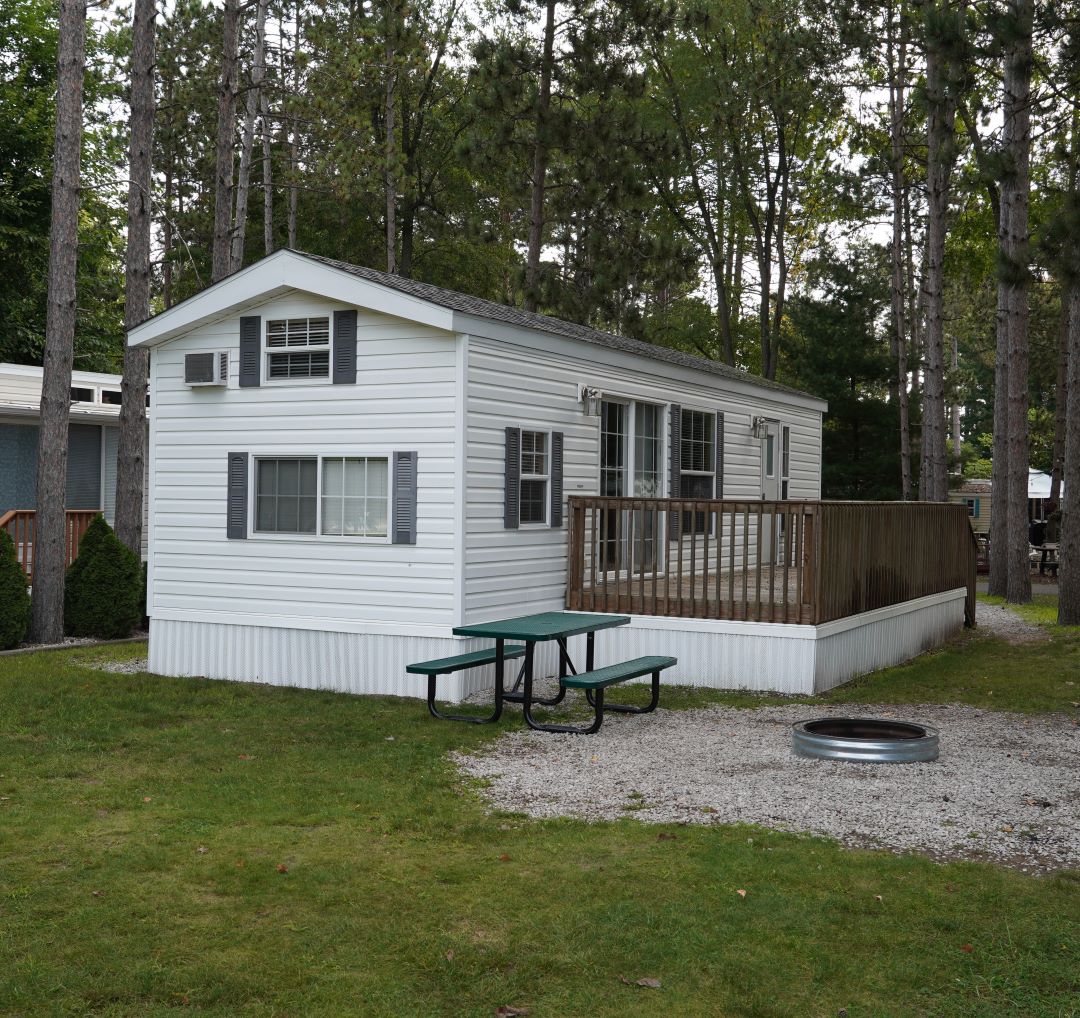 Rental Trailers
Why lug around a huge camper when we have trailers you can rent? Our rental trailers have all the pans and dishes you need, are
, and have cable television. All you need to bring is your bedding, towels, and toiletries!
No pets or smoking allowed in trailers.
Starting At:
$170.00/night Sunday-Thursday
$190.00/night Friday – Saturday
Camping Frequently Asked Questions
Campers may book for only two weeks at a time with a one week break in between stays.
Sandy Pines has 59 campsites, 10 rustic cabins, and 5 trailers available to rent.  Sandy Pines also rents out golf carts, bikes, kayaks, paddleboards, rowboats, and a blackstone griddle and 2 burner propane grill.
Sandy Pines has 12 seasonal sites.  Every year the current seasonal members have the first right to stay for another year, so we average 4 sites that are actually available every year.
By only entering one rental at a time this will help ensure that Sandy Pines knows who is staying at each actual rental.  This helps with rental accountability and speeds up the line at the Public Safety gate, as we try not to have lines back up onto the main road.  When each camper knows the name the reservation is under and which rental they are staying at, it speeds up the process significantly.  Campers use our white kiosk box to enter their name at check-in, and then a QR code will print out for the camper serving as their ticket to enter and re-enter the park during their stay.
If the Camping office is closed, campers may extend their stay by starting a new reservation on sandypines.com.  A two night minimum is required and must be booked, however you may email camping@sandypines.com to have one night refunded if you wish to only stay one more night.
Campers may come into the Public Safety office or call 616-896-9006 to preregister their guest. This must be done PRIOR to the guest's arrival. The cost is $20 per car for the duration of the guest's visit. Payment can be made in person by the camper or their guest
Campers are only allowed to bring in their own vehicle(s) they arrive in and the camper unit they are staying in.  However, our rental office has golf carts, bikes, kayaks, paddleboards, and rowboats to rent.
The maximum allowed at a campsite is eight people.
Cabins and trailers are allowed one tent.  Campsites with a camping unit with wheels are allowed one tent.  Campers only pitching tents at a campsite are allowed two tents.
Approximately six people fit in a cabin or trailer.
 Sandy Pines can only accept campers at our check in time of 3:00, and campers must exit the park by 12:00 on their day of departure.  This prevents overcrowding and allows for cleaning, mowing, and any other maintenance to be completed for the next camper.
Yes, all bookings must be paid in full at time of booking.
Reservations start every year the first Monday in October at 1:00 p.m.
Seasonal applications are available the first Monday in October every year and cannot be sent out prior to this date.  Please email camping@sandypines.com the first Monday in October and you will receive an email back that day with an application attached.
Yes, we offer a 10% Military discount!
Office Hours
Monday-Friday
8 am-4 pm
Check-in & Check-Out
Check in : 3:00 pm
Check out : 12:00 pm
We do not give out day passes as we are a gated community.
Pump Out Service
Campers may utilize pump out services by pre-paying at Member Service or the Main Gate.