Propane Fuel
The Park and Garden provides propane service to fill 20 lb and 30 lb propane tanks during our open hours. We can fill larger tanks and RV's by the pound with special appointments. No Propane filling is done on Sunday.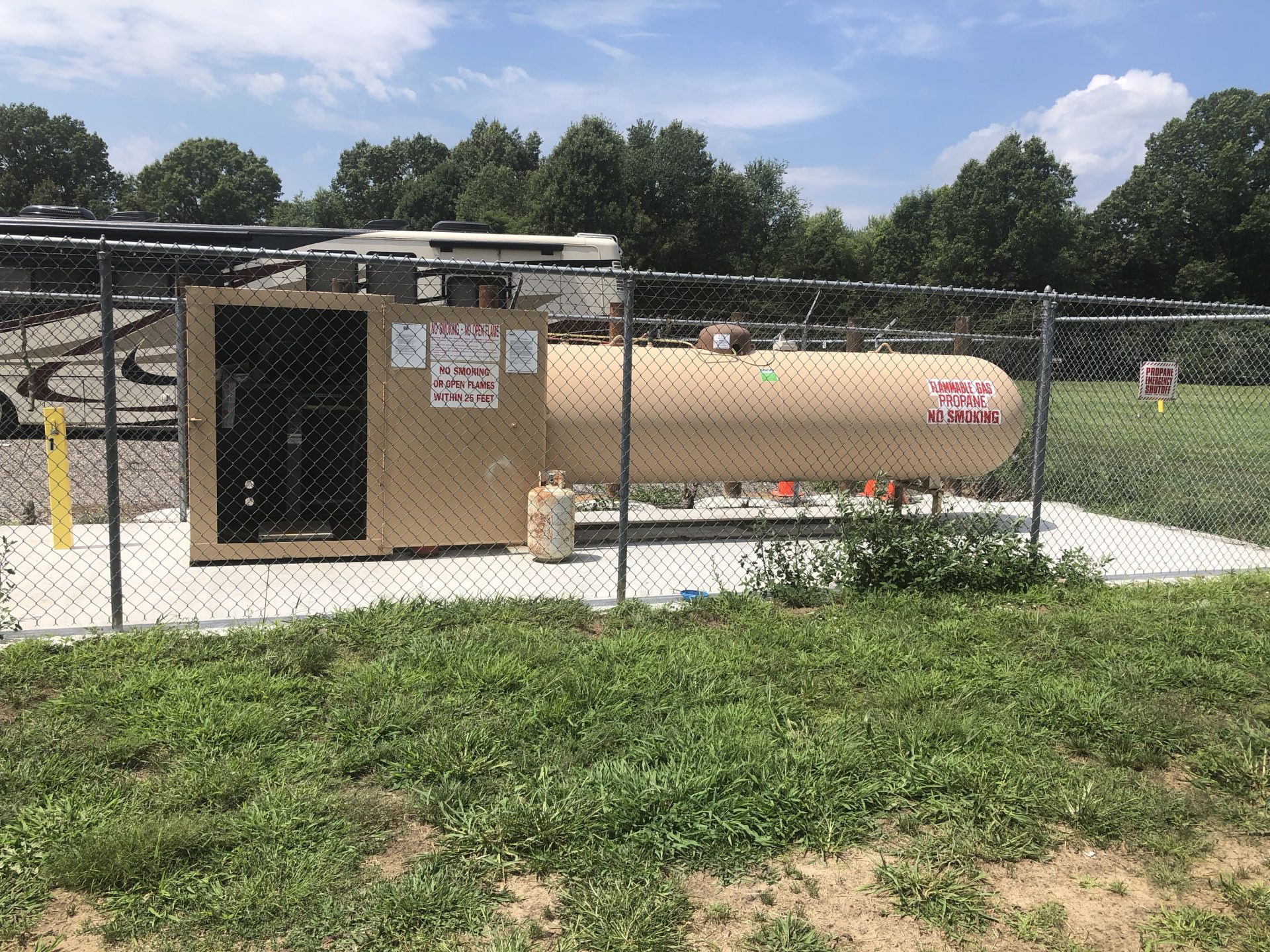 Fill 20 and 30 lb propane tanks that are within their certified date.
Tanks are filled by full fill rate or by the pound.
RV's and larger tanks can be fill by special appointment.
If your tank is past it's certified date we can get them rectified for a fee.
Tanks can also be exchanged for a full replacement tank (both 20 and 30 lb tanks).
No Propane filling on Sunday (unless one for the certified employees is on duty).
New Certification Rules effective on January 23, 2017.

Tanks listed as 12 year tanks are not only certified for 10 years.
Visual inspected rectified tanks as still certified for 5 years.