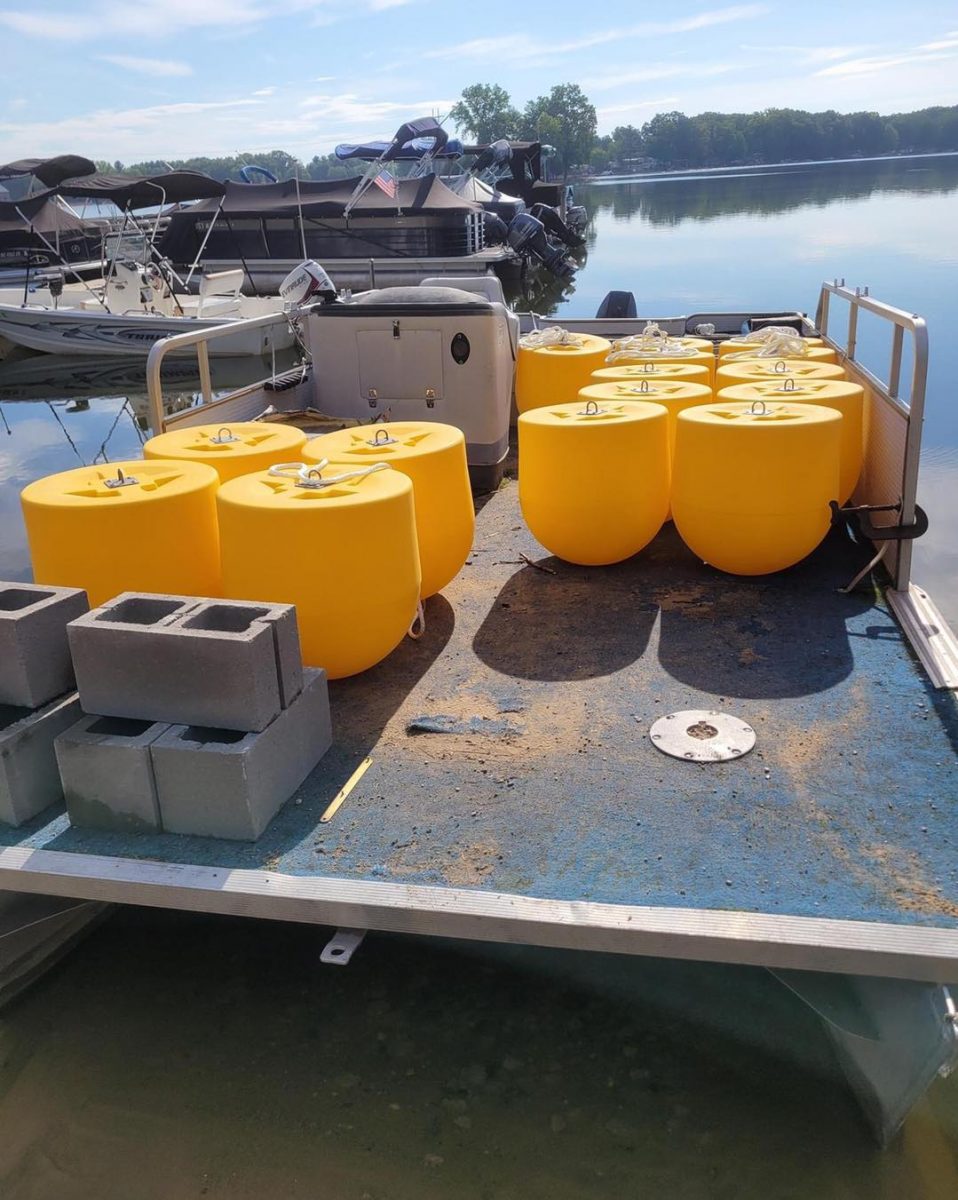 Lake Committee News August
In August you can feel the buzz of summer winding down, the busyness of the lake starts to concentrate on the weekends.
With that being said, lake safety should still be a priority. Driving safely on the lake is expected. Lake Monterey has a speed limit of thirty-five miles per hour with no wake hours from 8:30pm to 10am. The no wake period is an important time for our lake to rest and it allows for the turbidity to settle.
Anglers depend on this time as well to fish in an undisturbed lake. Fishing is a favorite pastime for many Sandy Pines  members and guests. We would ask that if you are fishing and you catch a carp that you kill it and dispose of the carcass. Carp are invasive in our lake, they eat healthy vegetation and fish eggs, destroying the lake's ecosystem.
The committee is pleased so far with the buoys and the utilization of the sidewalk by kayakers and paddleboarders. If you are in a motorized boat, please be mindful of their placement and try to avoid damaging them. The lake committee hopes everyone enjoys the last full month of Summer!