Boat Removal Deadline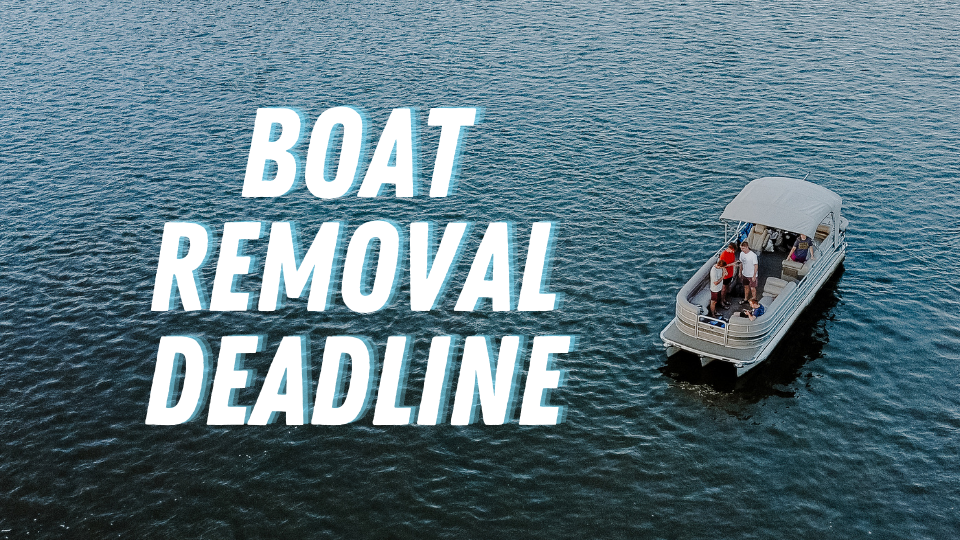 As per the Sandy Pines Handbook, boats must be removed from the lake by November 1st. If they are not removed, the park will have it removed and placed on the member's lot or in a park storage area. The member will be responsible for all costs of removal and storage, plus a $100 fine.
Although it is not required we strongly encourage removing docks before the winter due to the damage that can be caused by the ice and snow.  If you choose to remove your dock, please note that it cannot be stored in the green area.
For additional questions, please contact Public Safety Services at secuirty@sandypines.com or at 616-896-9006.