Boat Registration Deadline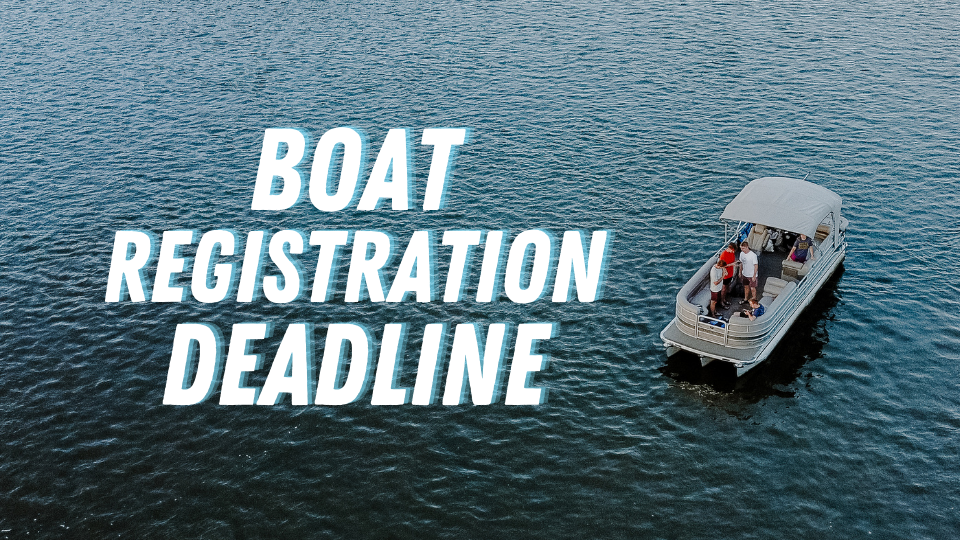 Annual Deadline
June 1st is the annual deadline to have boat registrations updated on your account. State registrations are required for all motorized boats and non-motorized boats that are assigned to boat stakes. Since the State of Michigan doesn't require registrations for non-motorized boats, you most likely won't get an expiration reminder.You can check your registration expiration date by logging into your Member Portal. Registrations not updated by the deadline forfeit their associated boat stake.
Please note these other important boat registration & parking facts from the Sandy Pines Member Handbook.
Watercraft Regulations
Registration:
Watercraft stored in the bullpen, on the site, and on Lake Monterey must be registered each year with Sandy Pines and display a current watercraft sticker.
Watercraft, including non-motorized boats, canoes, kayaks, paddleboats, and row boats being used on Lake Monterey, must have a registration number issued by a State, to obtain a Sandy Pines water registration sticker, in order to retain a boat stake. The number must be displayed on the craft for identification purposes.   Non-motorized watercraft, such as canoes, kayaks, paddleboats and single or two person sailboats, do not need registration numbers issued by a State if the watercraft displays a Sandy Pines land registration sticker and the member's site number, at least 3" high and highly visible, on the right rear corner of the vessel for identification.
Boat parking:
Boat stakes in front of lake front sites are spaced approximately forty feet apart.
Boat stakes in front of green areas are approximately ten feet apart. Boat docks are not permitted at these boat stakes.
Sandy Pines will mark, determine and designate boat stake locations.
Each boat stake will be issued a number to indicate its location.
Each boat stake in front of lake front sites will have a right side and a left side to park a watercraft on each side. Left and right is determined as you face the water.
Boat stakes may be no further than three feet from the high water mark on the water side, and no further inland than the high water mark.
Boat stakes must be 4" X 4" or 3" x 5" treated lumber and be a maximum of six inches above the ground. Boat stakes may not be metal posts or stakes.
Members are required to renew the boat stake for usage each year by March 15th, with Member Services to park the watercraft at the specific boat stake. Members who have expired State registrations for their boats, this includes non-motorized boats, have until June 1st to get an updated copy to Member Service to retain their boat stake. A current listing of open boat stakes is available at Member Services.
Watercraft parked on the lake must be parked at the member's designated boat stake.
Members may only attach watercraft which has been registered with Member Services to their designated boat stake.
Placement of docks in front of lake front sites requires a permit for the placement  of  the  dock. Docks must have two watercraft assigned and registered with Member Services. See permit section for dock construction guidelines.
Only Sandy Pines Management reserves the right to retire boat stakes, alter the location of a boat stake, add additional boat stakes, remove boat stakes, or change boat stakes.
Sandy Pines reserves the right to move docks or watercraft found to be improperly parked or stored at the owner's expense.
Boat stakes are transferable to the new membership at the time of closing.
Boat lifts are not permitted.
Canoes must be parked at a registered boat stake or kept on the member's site or stored in the bullpen. Paddleboats, rowboats, and canoes may not be pulled up and left  on the beach or green area.
The paddleboat must have and display a current water sticker.
All watercraft accidents must be reported to the Security Department