Board of Directors Petitions Due
June 19 @ 8:00 am

-

4:00 pm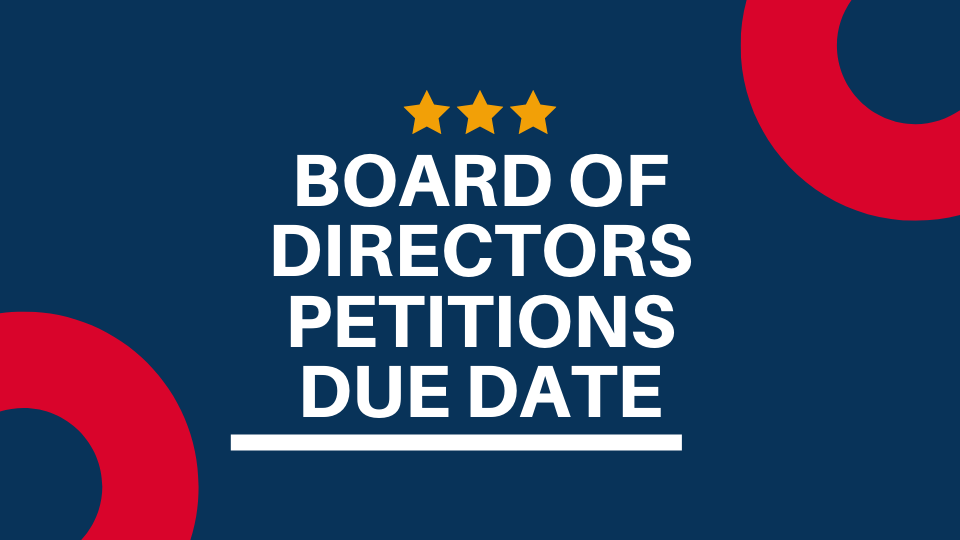 Members wanting to run for one of our open Board of Directors positions will need to stop by The Administration Building and pick up their petitions for signatures from the Member Service Team. Those forms are available now!
Petitions are to be signed by 25 Sandy Pines Members and returned to Member Service sixty (60) days prior to the elections.
ARTICLE XIII
DIRECTOR NOMINATIONS AND MEMBER PROPOSALS
Section 1, Nominations for Director:
a) The method of nomination for director shall be by petition. Petitions for each candidate shall be signed
by at least twenty-five (25) Sandy Pines members. No member shall sign their name to a greater number of
petitions than there are persons to be elected for director at the election. Where the signature of a member
appears on more petitions than they are permitted to sign, the signatures bearing the latest date shall be
invalidated. Nominating petitions shall be filed with the secretary of the Board.
b) The secretary of the Board shall publish notice of the last day permitted for filing nominating petitions,
not less than sixty (60) days prior to the elections, and the number of members to be elected to each office
in the manner and time provided by these bylaws.
Section 2, Form of Petition:
The form of a petition shall be such that it contains the name and site number of the
candidate and the office to which that member is seeking election. There shall be spaces for printed names, signatures,
site number, and date for petition signers. The secretary of the Board shall maintain and provide forms which are
available at the Administration office.