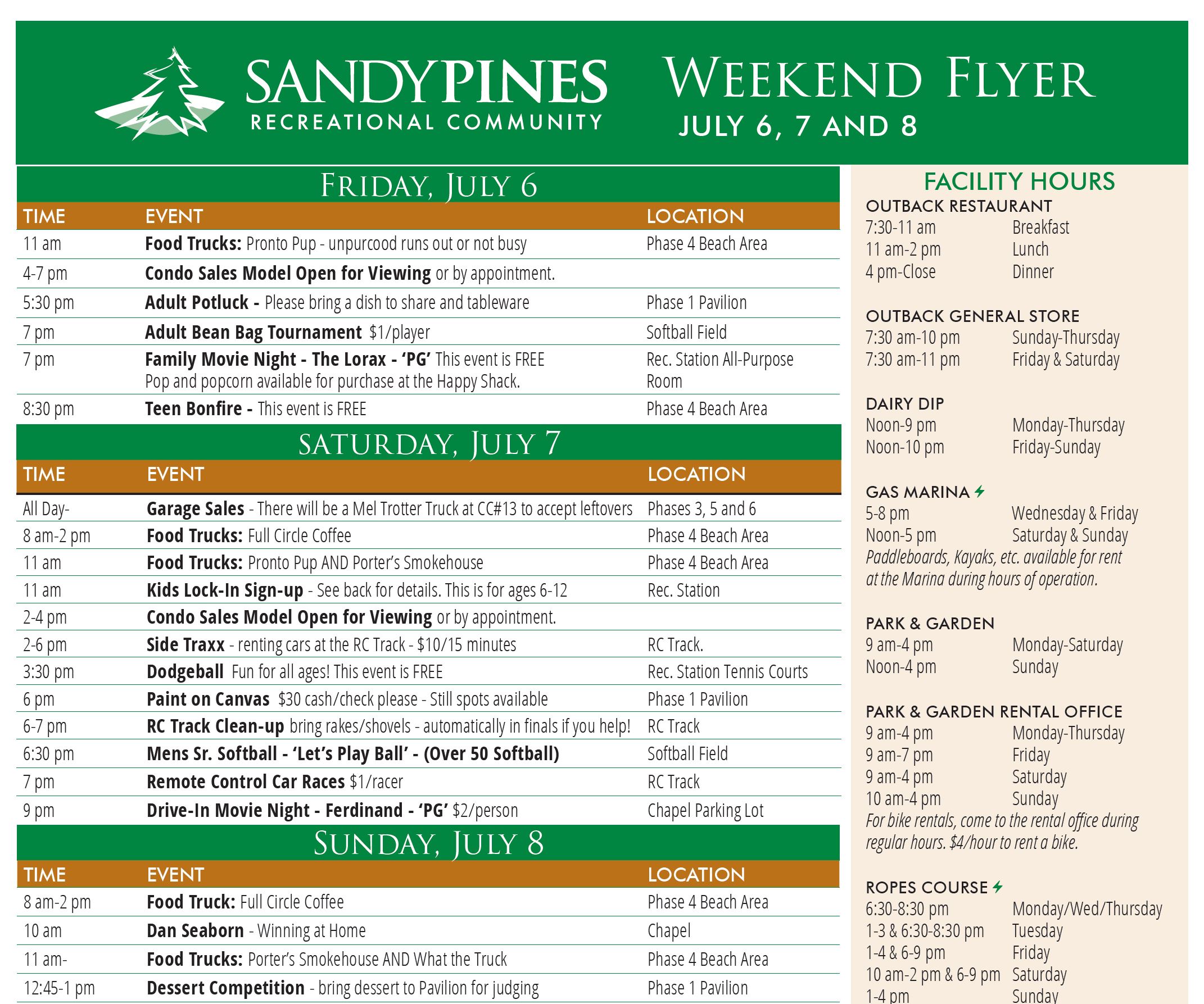 Weekend Flyer Information
The Sandy Pines Weekend Flyer starts each season on Memorial Day Weekend and ends on Labor Day Weekend. It's the weekly guide to all events and important park information. It's published every Thursday and posted on our website on the Activities Page and the Members Page. Once posted online, it's sent to members through our Weekly Member E-News, shared on Facebook and printed for distribution throughout the park.
Sponsorship opportunities are available. Please contact Kathy Brott at kathy@sandypines.com or at 616-896-8316.
WinterFest
February 8, 2020
Memorial Day Flea Market
May 23, 2020
4th Of July Fireworks
July 4, 2020
Christmas In August
August 7-9, 2020