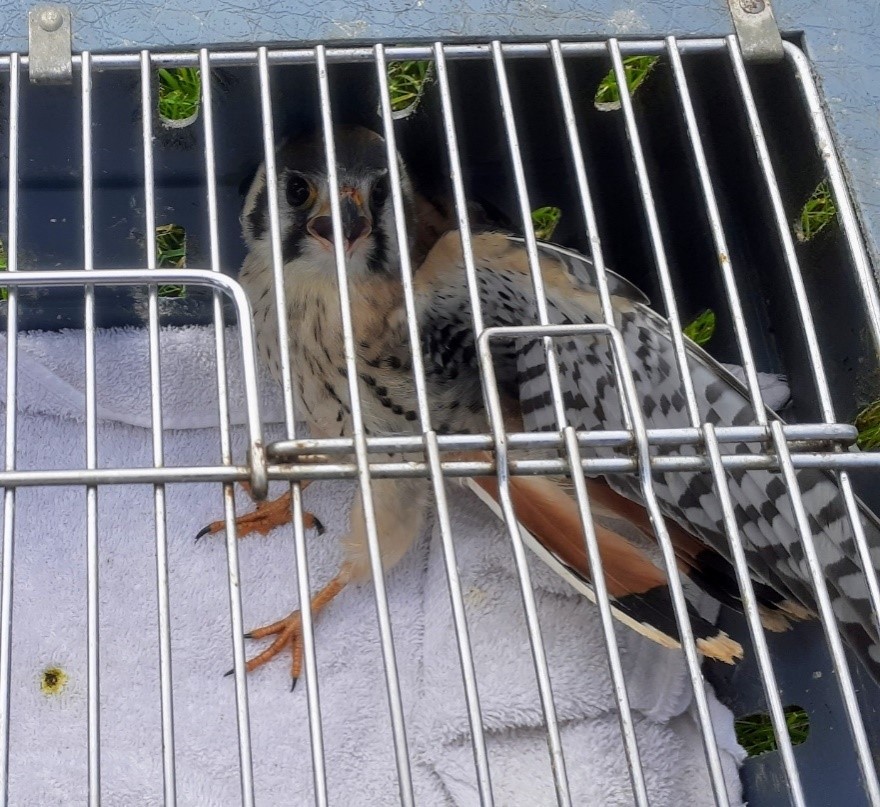 By: Keith Garvelink
June Incidents
In June of 2020 Security Services responded to 217 incidents.  That reflects an increase of 104% from June of 2019.  Below are the calls types and numbers.
Medical Emergency:  15
Suspicious Incident:  2
Alarm, Security:  2
Lost/Found Property:  23
Intoxicated Person:  1
Welfare Check:  2
Abuse of Staff:  2
Open Door:  59
Unauthorized Entry:  3
Traffic Complaint:  14
Boat Complaint:  14
Noise Complaint:  3
General Assistance:  11
Health and Safety:  9
Member Assist:  2
Assist Other Agency:  3
Animal Complaint:  7
Personal Injury Accident:  1
Neighbor Dispute:  1
Unauthorized Entry:  7
Property Damage Accident:  5
Damage to Property:  5
Assault:  1
Nuisance Complaint:  2
Larceny:  2
Property Damage, Marine:  1
Reckless Operation:  1
Abandoned Vehicle:  1
Missing Person:  2
Careless Operation:  2
Alcohol Violation:  2
Rule Violation:  1
Unclassified Complaint:  1
Park Wildlife
As you know, our Park is home to numerous species of wildlife, including birds of prey.  Earlier this week a Member reported an injured bird near his site which was believed to have been struck by a vehicle.  The bird was unable to fly.  PSO Staff responded and found the bird to be an American Kestrel.  The Kestrel is a falcon, and the smallest of raptor species.  PSO staff took the injured bird to the station and were able to contact animal rehab persons.  The injured bird was taken to a rehab center in Grand Rapids for evaluation.  On 07/16/20 our office was contacted by Dr. Rebecca Vincent who advised the falcon had experienced a head injury but was recovered and believed able to fly.  Dr. Vincent wished to release the falcon in the area where it was at the time of the injury.  Dr. Vincent and staff transported the falcon back to the area where it took flight immediately upon release.  Thanks all who aided in the rescue and rehabilitation efforts. Keep an eye out whenever you're near Sailboat Cove as you may see this bird back in it's natural habitat.
Pet Rules
Members are reminded that pets must be maintained and controlled on a leash.  Members are responsible for cleaning up after pets.  Pets are not allowed in any designated swimming areas.  The rule section pertaining to pets can be found in VI, section E.
Boat Registrations
All boats must be registered with the Park.  Security Services understands that registration with the State of Michigan may be delayed due to COVID19, but there is no grace period for registration with the Park.  Not registering the boat with the Park is causing substantial issues for staff as we cannot track the proper owner and may in certain circumstances have no choice but to impound the boat and charge the site for the removal and storage fees.
Boating Rules
The following are several frequent violations being found on Lake Monterey.
Motorboats are to be driven in a counter clockwise direction around the lake.
Watercraft must stay at least 100 feet from shoreline, swimming areas and moored boats.
No powerboat may exceed 10 mph before 10am or after 10pm.  This was printed incorrectly in the August Footprints. The correct rule is no powerboat may exceed 10 mph before 10am or after 8:30pm.
Alcohol is prohibited on boats.
Each person onboard a watercraft must have a USCG approved and proper type of flotation device.  Children under six years of age are required to wear a Type I or II PFD when riding on the open deck of a watercraft.
The driver of a watercraft pulling a tuber or skier must have a competent observer.  There is a zero-tolerance policy for violations of this rule and a violation will be written.
Golf Cart Testing
Golf cart testing has been a great success.  The testing was conducted outside with adherence to social distancing.  I wish to thank Sgt. Bruce Maurer for his work on this as well as extend sincere thanks to the following volunteers:  Sue Stank, Bob Griffin, Jo Maurer, Bruce Wolcot, and Brenda Hibbs.
Overflow Parking
Boats and trailers may not be stored overnight in overflow parking areas.  It does not matter if the boat or trailer is attached to a vehicle.
Membership Card Abuse
It is always improper and a violation of rules to scan another person in or allow another person use of a card for access.  This is a 10 point $100.00 violation.  Please register your guest and remember a Member must be present when a guest is in the Park.
Executive Order 2020-147
EO 2020-147 mandates the following:
Acting under the Michigan Constitution of 1963 and Michigan law, I order the following:
Any individual who leaves their home or place of residence must wear a face covering over their nose and mouth:

When in any indoor public space
When outdoors and unable to consistently maintain a distance of six feet or more from individuals who are not members of their household.
The State of Michigan enacted penalties of a misdemeanor offense and fines of $500.00 for violations.  The Park has enacted a similar rule with $500.00 in fines for violations.  Please wear masks and adhere to the guidelines.
The site capacity remains at 8 persons.  Any number of people greater than 8 on a site is a violation.