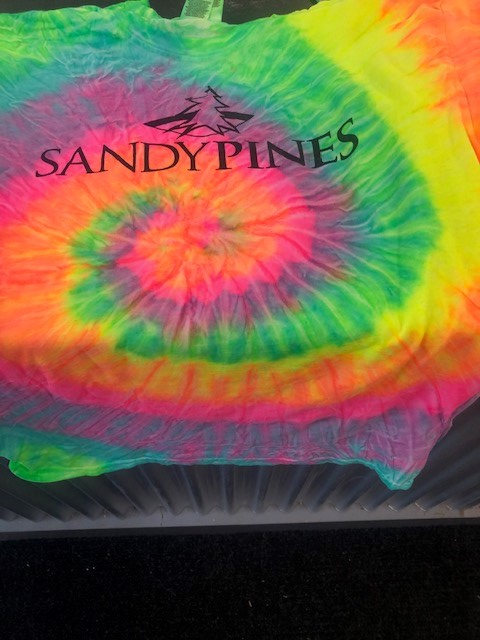 WOW what a great day on June 1. Over 500 members visited the Park and Garden to see our new Store. We ran out of hot dogs earlier than expected, but many enjoyed the free lunch. Thank you HDI and Robyn Greenfield for their donations for our giveaways.
We have had a great start to the season with our water softeners, but If you are still interested in getting the rust out of the water or enjoying soft water when showering or washing dishes, stop by and see us to get a softener put in your trailer.
Need a copy of a key for your porch, post office box, or a lock? Stop by Park and Garden, as we are now making key copies. Logo wear is now available at Park and Garden. We are adding new styles on a regular basis. f we don't have your size we can order and get them in approximately two weeks. Do not hesitate to suggest items that you would like to see at the store.
Have you seen the new Blackstone Griddles that we offer at Park and Garden? We are going to be decorating for the annual Christmas in August, and as you do so, too, you may need some extra Christmas lights. Stop and by and check out our supply.
The Rental Office is very busy with the golf cart rentals and we hope to see many of you at the Marina to use the paddle boards and kayaks we have available. The Marina is open on Wednesday and Friday nights from 5 to 8 pm and Saturday and Sunday from Noon to 5 pm. If you want to use a watercraft at other times, stop by the Rental Office to reserve it, and we will make sure someone is at the Marina to get the paddle board or kayak ready for you.
Have you tried out the bicycles that are available for the members and guests? Bikes are rented for $4/ hour. Special pricing for ½ day and full day prices. You could get a wonderful ride in the evening as the sun is setting, and be up for the sunrise on a beautiful ride early.
The number to call for information on the rentals of Park and Garden items is 616-896- 9888. The Rental Office is open from 9 am to 4 pm on Monday through Thursday, and Saturday. Friday hours are 9 am to 7 pm, and Sunday hours are 10 am to 4 pm.
We are still filling propane tanks. Many of you didn't see that we moved the storage propane tank to behind the compactor behind the retail center. All you need to do is come into the New Park and Garden and ask for Propane.
We have added many new items since we have more room. We have a small supply of lumber, and just in are sprinkler heads for you irrigation systems. We have increased the size of our fishing equipment inventory, too.
We look forward to serving your needs throughout the rest of the summer.