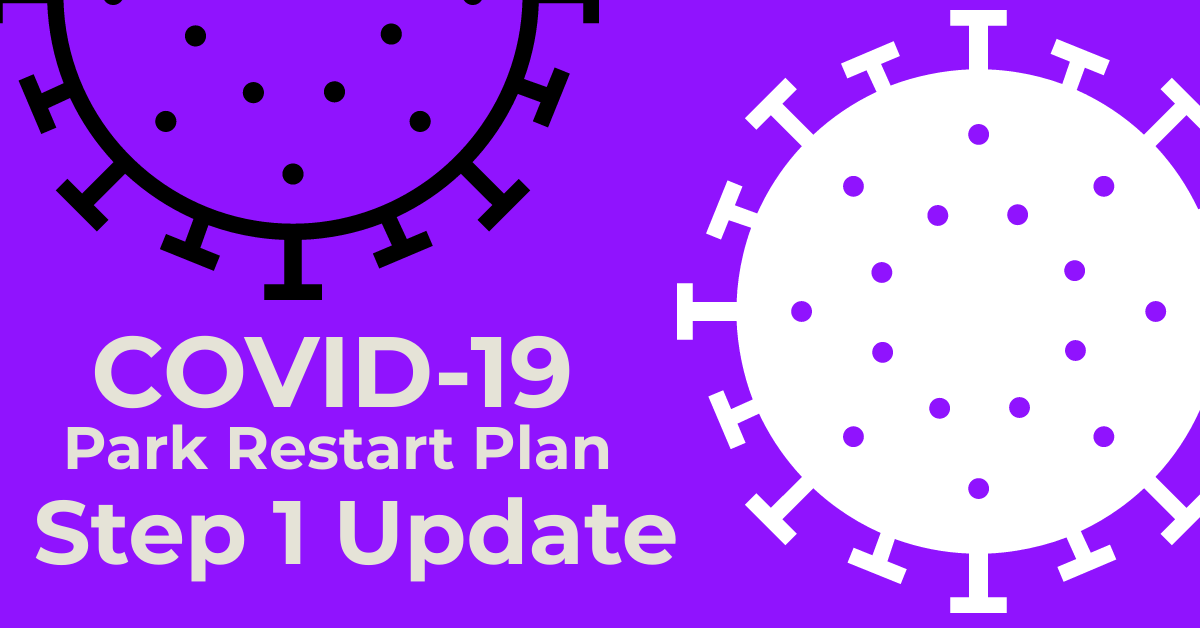 To our valued Sandy Pines Members. We wanted to provide an update after the first 2 weeks of Step 1 of our 3 Step Park Restart Plan. Thank you to all who continue to support us in executing each of these steps. It is critical that Sandy Pines continue to follow the plan to gain confidence from our State, County, and local officials. As we all know, campgrounds are closed. We have worked hard with our State, County, and local officials to allow Member access to our wonderful park.  As with any plan, we are experiencing some wins, improvement areas and additional actions to take place.
WINS
Members and immediate, single household only accessing the park and their sites
Maximum Site Occupancy 8 persons per site meeting above requirements
Main Gate and Phase 3 Gate entrance compliance; check in process has been relatively quick and smooth
May 1 water turned on prior to Member's return
May 4 staff returned to work
May 11 boats in the water with valid State of Michigan registrations
May 11 renewals mailed; due date pushed to June 25th
Pump outs taking place
Open for business – Park and Garden, Dairy Dip and Outback Restaurant and Country Store
IMPROVEMENT AREAS
Members cannot allow Associates, Guests or non-Members to use Member cards to access park
New Member Mail Policy will be communicated shortly as staff does not have the PPE or capacity to handle current or future mail volume
Social Distancing expectations:

Masks must be worn in CC's as they are enclosed areas with a shared population
Single household family members in same golf cart only; we have many instances with non-family members riding in the same golf carts

Patience with PSO and Member Services as dates, events, regulations, and expectations change regularly; we will get you answers as soon as we are able
May Recreation Events will be communicated on our next E-News
ACTIONS EFFECTIVE IMMEDIATELY
Member Card(s) to be shut off, 10-point violation, $100 fine, and $35 Reactivation for non-member using Member card(s) to access park
Social Distancing fines (up to $1,500) to be issued
Plan may be adjusted at any time including closure of park if needed
Please continue to visit our website at SandyPines.com/COVID19.  Additional details of the Park Restart Plan and frequently asked questions can be found at sandypines.com/member-access-process. For answers not found online, please contact our Member Service Office at 616-896-8315 x-100 or Public Safety Office at Security@SandyPines.com  at 616.896.9006.  I'm also available to help with any questions you may have by email or phone. We will get through this by working together.  Thank you for your grace, patience and understanding as we work together in the best interests of Sandy Pines.
God bless and stay safe!

Jeff Sweitzer
Park President
Sandy Pines Recreational Community
Jeff@sandypines.com