Our Mission is providing a happy & safe environment where families & friends create a lifetime of memories. In coordination with the State of Michigan and Allegan County COVID-19 restrictions, our campground and golf course is open with social distancing guidelines and precautionary measures in place. Some of our offices are open on a limited basis and by appointment only. We appreciate your patience, cooperation, and flexibility as we work proactively to keep our community healthy & Safe.
Please bookmark this page and check back regularly for updates. All of our official updates will be posted in the Coronavirus Updates news feed below. We've also included links to the State of Michigan, Centers For Disease Control (CDC), and the Federal Government. Our contact information is below in case you have any questions related to COVID-19 in our community.
Frequently asked questions
Coronavirus updates are posted below in chronological order. All updates include comment forms for frequently asked questions. Since COVID-19 updates and information is fluid and changing on a routine basis, all the most recent questions are contained in their related updates below.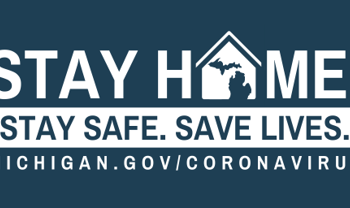 From Governor Whitmer On Monday, March 23, Governor Whitmer instituted Executive Order No. 2020-21, which states that to suppress the spread of COVID-19, to prevent the state's health care system from being overwhelmed, to allow time for the production of critical test kits, ventilators, and personal protective equipment, and to avoid needless deaths, it is…
With the COVID-19 situation changing quickly in Michigan and based on the latest Executive Order issued by the State of Michigan and the Office of the Governor, Sandy Pines and Lake Monterey Golf Course will be implementing the following through April 1, 2020. Sandy Pines Administration Office open by appointment only starting March 18, 2020.…
The safety, health and well-being of our employees and members are a top priority. Without all of you, Sandy Pines and Lake Monterey Golf Course cannot truly be Our Happy Place! With the rising concern of Coronavirus (COVID-19) and the rapid changes that are taking place due to this illness, Sandy Pines Recreational Community and…
Please ask questions publicly on the Coronavirus Update Articles that we're posting above and on our Facebook Page as this helps inform others on the most frequently asked questions. If there are answers you cannot find on our public forums, please contact our Public Safety Office at 616.896.9006 or by email at security@sandypines.com or by dropping us a quick note in the form below.
Light Bike Parade
August 7, 2020
Color the Pines
August 7-9, 2020
Christmas in August
August 7-9, 2020
Merch Store Closes
August 16, 2020