Our Mission is providing a happy & safe environment where families & friends create a lifetime of memories. In coordination with the State of Michigan and Allegan County COVID-19 restrictions, our campground and golf course is open with social distancing guidelines and precautionary measures in place. Some of our offices are open on a limited basis and by appointment only. We appreciate your patience, cooperation, and flexibility as we work proactively to keep our community healthy & Safe.
Please bookmark this page and check back regularly for updates. All of our official updates will be posted in the Coronavirus Updates news feed below. We've also included links to the State of Michigan, Centers For Disease Control (CDC), and the Federal Government. Our contact information is below in case you have any questions related to COVID-19 in our community.
Frequently asked questions
Coronavirus updates are posted below in chronological order. All updates include comment forms for frequently asked questions. Since COVID-19 updates and information is fluid and changing on a routine basis, all the most recent questions are contained in their related updates below.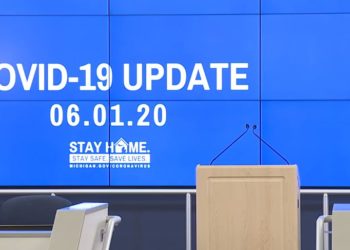 Governor Gretchen Whitmer signed Executive Order 2020-110, rescinding her Safer at Home order and moving the entire state to phase four of the MI Safe Start Plan. The governor's order will allow retailers to reopen on June 4, and restaurants to reopen on June 8, both subject to capacity limits. Day camps for children will…
To our valued Sandy Pines Members and Community. We wanted to provide an update as we approach June 1st and Step 2 of our 3 Step Park Restart Plan. Thank you to all who continue to support us in following each of these steps. It is critical that Sandy Pines continue to implement the plan…
As we head into the Memorial Weekend Holiday we had a few updates to pass on for your safety. Please remember the park is not open. We are allowing access to Members and their immediate family only. Associate Members and immediate family can only enter the park along with a member. Based off current restrictions,…
Please ask questions publicly on the Coronavirus Update Articles that we're posting above and on our Facebook Page as this helps inform others on the most frequently asked questions. If there are answers you cannot find on our public forums, please contact our Public Safety Office at 616.896.9006 or by email at security@sandypines.com or by dropping us a quick note in the form below.
Kids Craft Sale
August 15, 2020
Merch Store Closes
August 16, 2020
Annual Election
August 22, 2020
Labor Day Tournaments
September 4, 5 & 7, 2020