Our Mission is providing a happy & safe environment where families & friends create a lifetime of memories. In coordination with the State of Michigan and Allegan County COVID-19 restrictions, our campground and golf course is open with social distancing guidelines and precautionary measures in place. We appreciate your patience, cooperation, and flexibility as we work proactively to keep our community healthy & Safe.
Please bookmark this page and check back regularly for updates. All of our official updates will be posted in the Coronavirus Updates news feed below. We've also included links to the State of Michigan, Centers For Disease Control (CDC), and the Federal Government. Our contact information is below in case you have any questions related to COVID-19 in our community.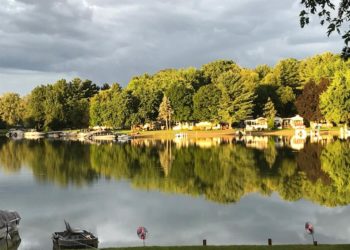 Sandy Pines will allow motorized boating on Lake Monterey beginning on May 11th.  The Park has extended a grace period to Members regarding Sandy Pines boat stickers due to the COVID-19 crisis.  While a grace period exists for Sandy Pines watercraft stickers, all Members must be in compliance with all applicable State of Michigan boating…
Please ask questions publicly on the Coronavirus Update Articles that we're posting above and on our Facebook Page as this helps inform others on the most frequently asked questions. If there are answers you cannot find on our public forums, please contact our Public Safety Office at 616.896.9006 or by email at security@sandypines.com or by dropping us a quick note in the form below.
Memorial Flea Market
May 29, 2021
4th of July Fireworks
July 3, 2021
50th Family Fun Day
July 17, 2021
Christmas In August
August 6-8, 2021