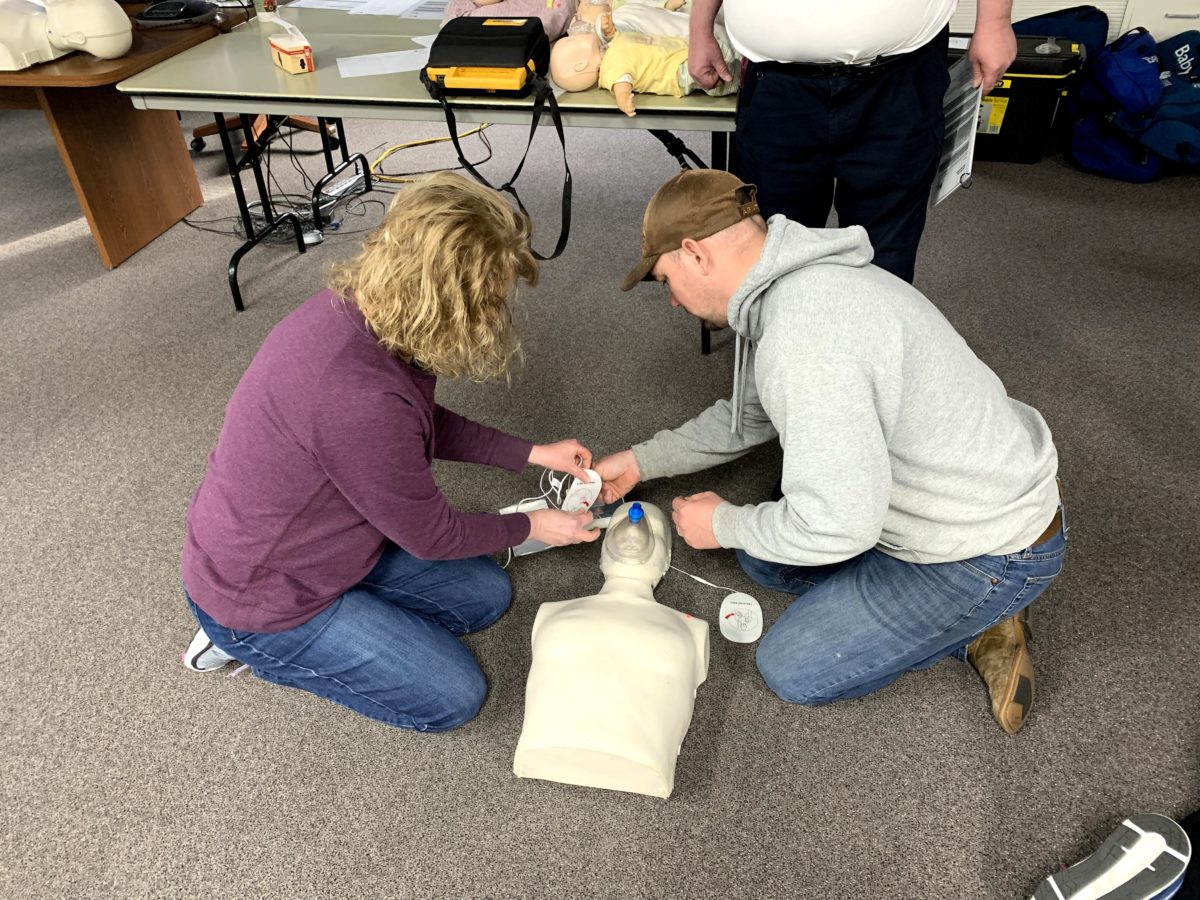 By: Steve Deyarmond
steve@sandypines.com
Cardiac Pulmonary Resuscitation (CPR) & Automated External Defibrillator (AED) classes will be provided at the Pavilion for members of the Park.  All classes will start at 10:00 am and last up to four hours.  The CPR classes will be for adult, child and infant.  The CPR classes are free as a non-certification course.  If you need certification the cost is $35. Those who are not participating for official certification purposes are welcome to come and go as they please.
Knowledge of CPR and AED usage improves the chances of survival for persons in cardiac arrest.  The best outcomes of survival for victims of drowning or sudden cardiac arrest are the people near the individual at the time of the event.  Waiting for emergency services and reliance on others reduces the chance of survival for the victim.  Please take the time to attend one of the scheduled classes.
If you intend to participate please RSVP by signing up for the date of your choice on our event calendar sandypines.com/calendar.  This will allow the ability to prepare for the number of participants. Please email steve@sandypines.com if you plan on completing the class for official certification so we can properly plan for supplies and arrange payments.