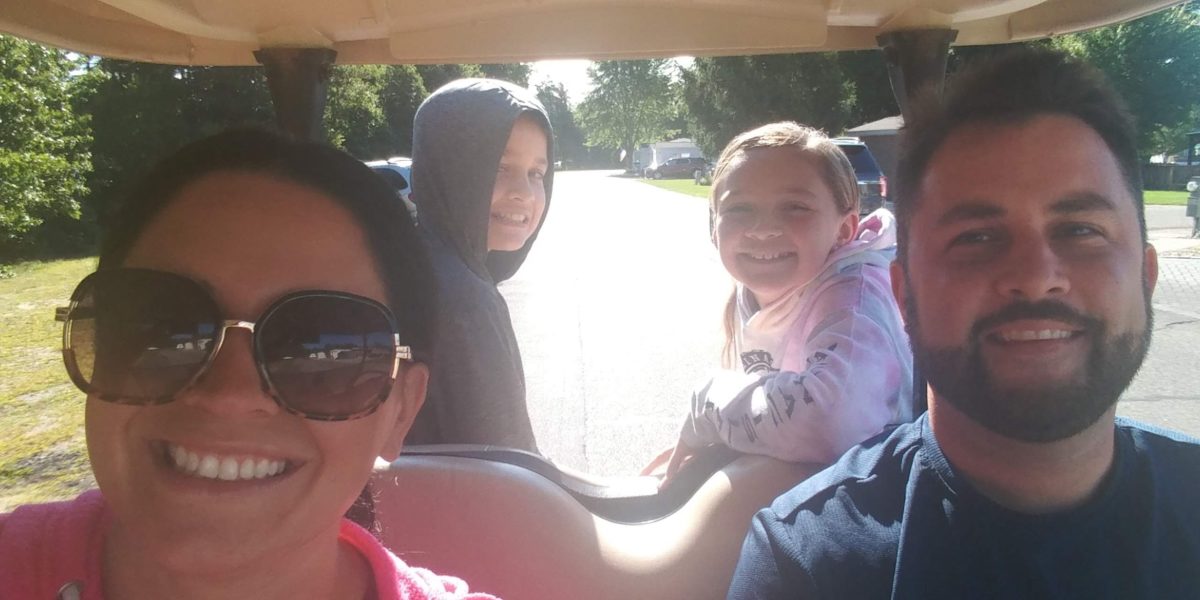 At the end of each season we randomly select a winner from the list of campers who complete a follow up camping survey. That winner receives a $500 Visa gift card that can be used just like cash.
Congratulations Mike & Andrea Taliaferro on being this seasons winners! Mike and Andrea along with their children Vinny & Bella are regular Sandy Pines Campers. They make the trek to Sandy Pines each year from East Lansing where they enjoy kayaking, cruising the park in a golf cart, and hanging out by their campfire.
They were excited to hear the news and plan on reinvesting their winnings back into the park on Memorial Day Weekend in 2020. Congratulations Taliaferro family and thanks for choosing Sandy Pines as your place to make memories that last a lifetime!